A CBD paste can seem a bit scary – it is in a syringe, dark, thick, and looks as though it is reserved for the CBD veterans out there. Nevertheless, it is straightforward to use and a fantastic source of a wide range of naturally occurring amino acids, waxes, terpenes, and cannabinoids. It can be used by intermediate to advanced users and those who like a powerful cannabinoid punch. CBD paste provides a more comprehensive CBD experience. Because of the higher concentration of CBD, there's less to no spill in terms of the effects.
It is as simple as it can get: CBD oil is made by infusing the Cannabinoid compounds with a carrier oil (like Hemp Seed, Coconut/ MCT, or Olive Oil). This can be done by adding an isolated form of CBD, or full-spectrum extract. For whatever reason, CBD oil seems to be the most popular CBD product and is usually the gateway people use to start their CBD journey.
Most of these oils come in a little bottle with a pipette, and there are several ways to use them. Most commonly you put drops of the oils underneath your tongue. Other ways are topical use or mixing the oil with a favorite skin care product. The great thing about oil is that it is versatile, and the carrier oil also has its well-being benefits. For instance, an MCT oil is a very effective delivery system and is one of the most health-beneficial substances on the planet; olive oil is excellent for your hair and skin. So, depending on what you need from the CBD product, you can choose a carrier oil that complements the benefits of CBD.
CBD oils are not limited to a single type. These oils come in various forms in terms of texture and concentration. They also have different tastes, which means you have an option to go for a lighter taste if you have a delicate palate. CBD oils can also be thick and strong-tasting. This usually depends on the type of extract that is a source of CBD.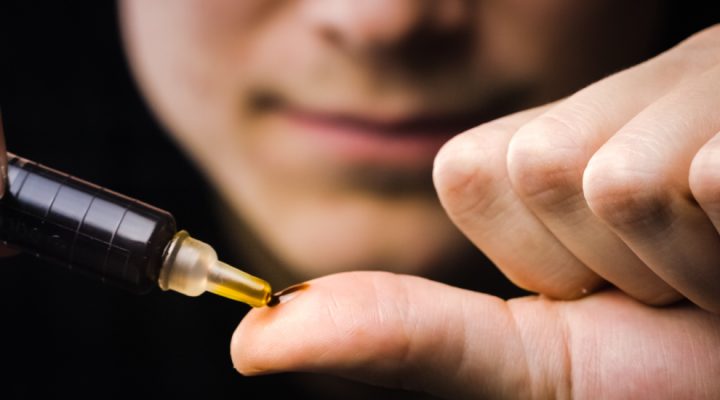 A Cannabis sativa extract is a pure raw paste that has been produced specifically to retain the naturally occurring cannabinoids, amino acids, waxes, and terpenes. It is how nature intended it to be. Imagine the hemp plant that has been squeezed into a tube. Many people out there believe that the benefits of CBD & the Hemp plant are best when all of the naturally occurring chemicals and compounds are present, including a wide range of Cannabinoids that work to enhance and regulate each other; this is called the Entourage Effect.
CBD pastes pack a great punch of the powerful effects of the compound. CBD paste is a great form of CBD to try if you're looking for something more effective. However, it may not be suitable for beginners since it does have heavy effects on the body due to its concentrated form. On the other hand, if you feel like exploring and experiencing the effects of CBD, CBD pastes may be perfect for you.
Many customers find that the paste is much more cost-effective and lasts a lot longer as less works just as well as twice the amount of oil. You would usually take the paste the same way as the oil, but place a pea-sized (or as you feel best) amount under your tongue. Otherwise, you can rub the paste into your skin or to a carrier oil to make your own CBD oil.
CBD paste overall is excellent for those wanting more bang for their dollar. At first, the price point of organic CBD paste looks more expensive than gasoline, but since you will use much less at a time, it is more economical. In addition, it often usually includes more CBD than CBD oil, so it is safer to use a more concentrated CBD substitute.
Which is Better?
Well, you can be the judge of this! When it comes to preferences, there's no hard-and-fast rule in determining which is better. It is the product you prefer and which you find easiest to take. That means the difference mainly lies in the user's preference when using the product. If you want a more full-blown experience, go for CBD pastes. The paste is a raw, effective pure product but comes with a very acquired taste. On the other hand, CBD oils will be perfect for you if you want options, as they are easy to take, can come in various forms, and have versatility.
This is just one distinction between CBD paste and CBD oil. However, their effects are generally the same. In fact, CBD oil is made of CBD paste – CBD paste is the undiluted CBD extract from supercritical CO2 extraction. This raw material produces all our herbal, full-spectrum CBD goods.