Flexible. Innovative. Reliable.
PharmaHemp is the pioneering force that was there when CBD was just a potential for greatness.
With an entrepreneurial mindset, a family background in cosmetics and centuries-old local knowledge of growing industrial hemp, we have always been a step ahead, developing new ways of turning the spotlight on the benefits of CBD and incorporating it into a healthier everyday life.
Our Story is long and inspiring.
1995: First line of hemp cosmetics.
Our company started as a family business: a cosmetic company Pharmachem, the first of its kind in the former Yugoslavia in 1965. In the 1995 the next generation introduced pioneering line of body care products enriched with cold pressed hemp oil. It was the beginning of the Extravaganja line, which is still very much sought after.
2015: Premium CBD in every drop.
Our solutions were born within the tradition of Europe's hemp-growing practices in the optimal climate of the subalpine region. Today we are positioned as an established name with premium products. With our brand portfolio and the wholesale range, we are creating excitement about benefits of CBD day by day.
WE ARE DEVELOPING INNOVATIVE PRODUCTS THAT BRING A PREMIUM CBD EXPERIENCE INTO ANY LIFESTYLE.
A portfolio of PharmaHemp products reinforces our position as a leading CBD solution provider. Our PharmaHemp CBD brand was one of the first on the CBD market, back in 2015. We are known worldwide for our full range of all-natural CBD products under the PharmaHemp CBD name. To satisfy the most ambitious clientele we constantly develop advanced product solutions for many concerns arising from various lifestyle habits, increasing the quality of everyone's life.
TEAM MEMBERS
A team of experts, committed to knowledge and excellence in hemp-derived production.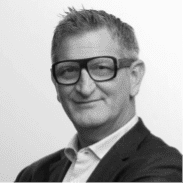 Andrej Sušnik
CEO and Chief Sales officer
Boštjan Jančar PhD
Chief Technology and R&D Officer
Marjeta Česen PHD
Chief Regulatory affairs officer
Roman Dobrina
Chief Financial Officer
Gregor GAbron
Chief Production Officer
Tina Žmuc
Chief Administrative Officer
Tine Lavrič
Chief Quality Officer
we are leading the way to innovative
hemp solutions.
Taking quality of life to the next level.
A pioneering spirit is a key element of our story. We strive to always be a step ahead in innovation, science and sophisticated technologies. An advanced development department, an in-house laboratory and an interconnected complete tracking system from seed to the best CBD oil and beyond help us make consistent, safe formulations that are exploring the tremendous potentials of cannabinoids. And with a water-soluble and granulated CBD we are bringing it even closer to people.
PharmaHemp is a dedicated company based in a traditional hemp-growing region of Europe.It has become an established brand with a presence in more than 65 countries all over the world.
We are experts in all fields of CBD, from the science behind it to the distribution, and our response is the fastest in the industry.
PharmaHemp d.o.o.
Cesta v Gorice 8
SI – 1000 Ljubljana
Slovenia, Europe
Telephone: +386 1 6207 822
E-Mail: store@pharma-hemp.com
E-Mail: sales@pharma-hemp.com
Buy more,
save more!

1 ITEM = 15% Off

2 ITEMS = 20% Off

3 ITEMS = 30% Off